Ilford Stalls For Hire
At Ray Linge we have a stock of Ilford Stalls which we hire out.

We can supply the Ilford type stall, which is a very strong and stable stall, made from 40mm x 40mm box section steel tube, which had been hot dipped galvanised. They are 10ft x 8ft and are erected in pairs only, they come with or without a table which is 6ft x 2ft 6″.
The Ilford stalls include a fitted cover made from a material that complies with the fire regulations and is in a 15″ stripe which can be in many different colours.
All covers come complete with fixing toggles and a scalloped edge all around the cover.
The cover is put on and taken off by our experienced staff. These are ideal for events that are for more than 1 day.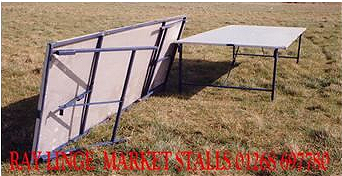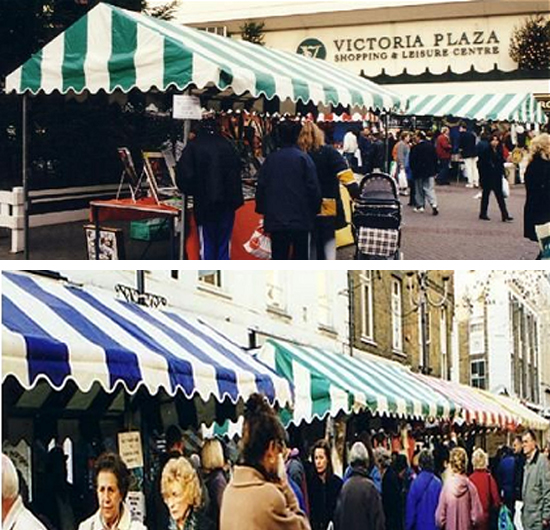 We stock a large number of tables, our most popular being the 6′ x '.6' trestle type with a metal top. This is used for both indoor and outdoor events to display antiques, crafts and other collectables. We also stock this table in 7′ x 3′ and 8′ x 4′.
Use The Form Below To Contact Us
We have hundreds of excess stock that are ideal for
Market Operators or Councils.
Give us a call to find out more (01268) 697780